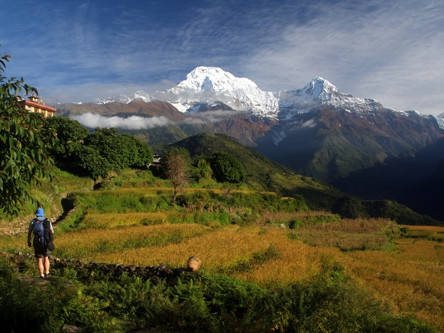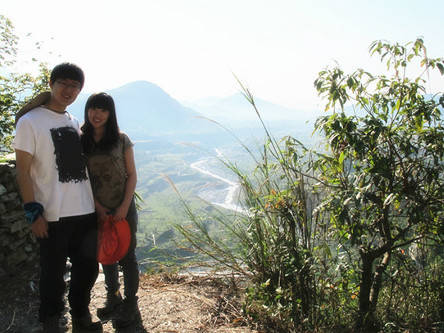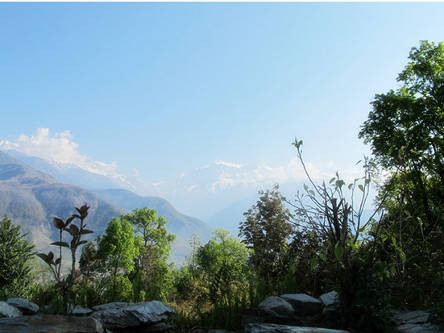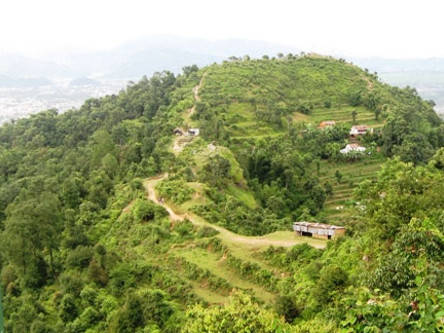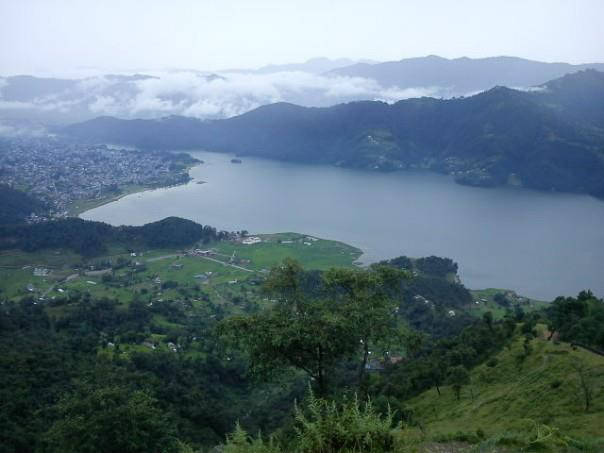 DayTrip - Sarangkot - Naudandar (5 hours)
The DayTrip to Sarankot is an ideal Trek to view the majestic Himalayan range. You will have views of mountains from Dhaulagir i, Annapurna, and Manaslu including the magnificent Mt. Machhapuchare (Fish Tai l). Sarankot village is perched on the North West of Pokhara with enchanting views of Pokhara Valley and the Phewa Lake. This region is heavily settled and farmed.
The Trail passes through beautiful countryside inhabited by a wide diversity of people This region is heavily settled by the mid hills tribe "Gurungs." Gurungs are the famous Gurkha soldiers in the British, Indian, and Nepalese Army, yet back home in the high hills, they are Shepards and farmers.
This trek offers a good taste of trekking in Nepal and a true experience of the grandness of the Himalayas. The trek can be done all year round.
Good to Know
Experience: This day trip is suitable for all levels hikers.
Departure: Usually we start at 8.00 in the morning but this tour can be customized depending on your wishes. If you like to see the sunrise we need to start in winter at 5:30 am and in summer at 4:15 am.
Meeting place: You will be picked up from your hotel, from where we will drive to the starting point of our hike at the end of Pokhara City. We will retun Naudanda. From there you will be returned to your hotel.
Total Time: For this long version of this Hike, ending in Sedi Bagar, we will need minimum 5 hours inlcuding the transfer from and back to the hotel. Depending on our hiking pace, the amount of stops as well as taking pictures, the trip could take up to 6 hours.
What to bring
What do you need? We advise to wear good hiking shoes for this hike to prevent any injuries. We also advise to bring water, a hat, sunscreen, sunglasses and depending on the season a rain coat and insect repellant might come in handy as well.